Chris Barton is the principal coach and founder of The Life Specialist, his mission is to increase their quality of life and to support others through the ups and downs, uncertainties and fluctuations of life, love and loss so they can keep forging with meaning, hope and move to the next part of their lives.
Chris has had over 25 years of helping people change their life's as coach, physiotherapist, teacher, trainer, instructor and mentor helping people to increase their quality of life and to achieve their goals, dreams and getting rid of their unwanted behaviour.
Chris uses a range of the world's most powerful personal development techniques "a range of different coaching techniques & models, Cognitive Behaviour Therapy (CBT), Emotional Freedom Technique (EFT), Neuro-Linguistic Programming (NLP), Time Line Therapy and Hypnosis" to help you to achieve the important, compelling and meaningful changes and goals in yourself and your personal development that you have desired for too long now.
Chris has worked with a range of different clients ranging from professional footballers, actor, actresses, musicians, corporate and individuals. He also lectures using his industry-informed skills and experiences.
I am committed to helping my clients navigate the difficulties that come with life's changes and losses, and unearth their hidden dreams that are waiting to be put into action. I will bring presence, depth of insight, and keen intuition to support you in taking steps toward their next part of your life, your goals and dreams. Together, we will explore a holistic view of well being and flourishing, including the emotional, physical, relational and spiritual aspects that add layers of depth and meaning to your life.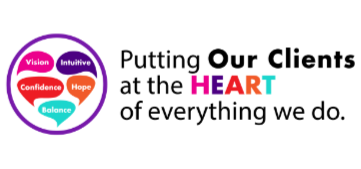 I consider it a privilege to serve for my clients.
Let's work together & Let me walk alongside you on your journey to help you:

Gain clarity on your dreams, decisions, or direction on your inimitable paths.

Navigate difficult life transitions such as becoming a parent, changing jobs, moving to a new geographical location or taking a risk to pursue a new venture.

Strengthen and deepen your most meaningful relationships, both personally and professionally.

Process through the painful emotions of grief after the loss of a loved one, a living loss such as a divorce or other losses related to the global pandemic.

Serious/chronic/terminal health conditions, for you or a family member, by this I mean from diagnosis to bereavement

Responsibilities around care giving

Making decisions around end-of-life, your own or someone else's

Grieving the loss of a pet

plot a route to complex changes

experiencing a living loss, such as divorce, retirement, or job loss
About my training & learning
2021 Diploma in Grief and Bereavement Counselling
2021 Certificate of Independent Celebrant
2021 End of Life Bereavement Facilitator/Transitional Counsellor
2020 End of Life Companion and Doula Training
2020 End of Life & Terminal Illness Trauma De-briefer
2020 Strategic Life Coaching Practitioner
2020 Akashic Records Advanced Practitioner
2020 Emotional Freedom Technique (EFT) Master Practitioner
2020 Rational Emotive Behaviour Therapy (REBT) Practitioner
2020 Certificate in Ho'Oponopono Healing Practitioner
2019 Applied Suicide Intervention Skills Training (Suicide First Aid)
2019 Adult Mental Health First Aid (MHFA) Approved Instructor
2015 Chartered Management Institute (CMI) Cert in Coaching and Mentoring
2010 Masters Practitioner of Neuro-Linguistic Programming, Hypnotherapy, Master Coach and Time-Line Therapy
2005 City & Guilds Level 4 Further Education Teaching – Stage Two
2005 The Chartered Society of Physiotherapy
2003 BSc Sports and Exercise Science
1996 Advanced Diploma in the Treatment and Management of Injuries
Mind (Master Neuro Linguistic Programme Practitioner, Master Hypnotherapist & Master Time Line Therapist), Body (Chartered Physiotherapist) and Spirit (Angelic and Ushi Reiki Master and Akashic Records Practitioner) Coach BSc, MCSP, MABNLP, MABH, MTLTA.